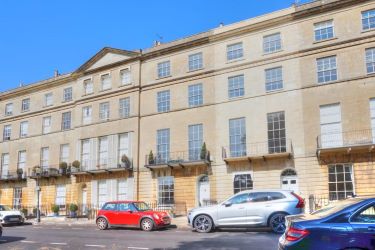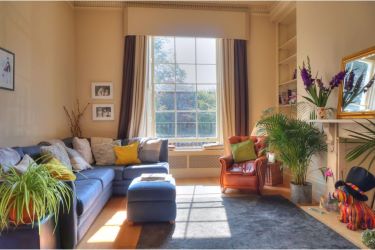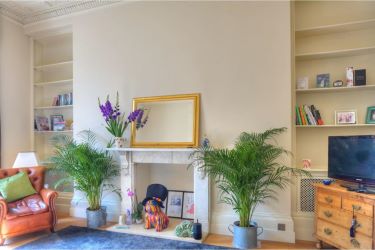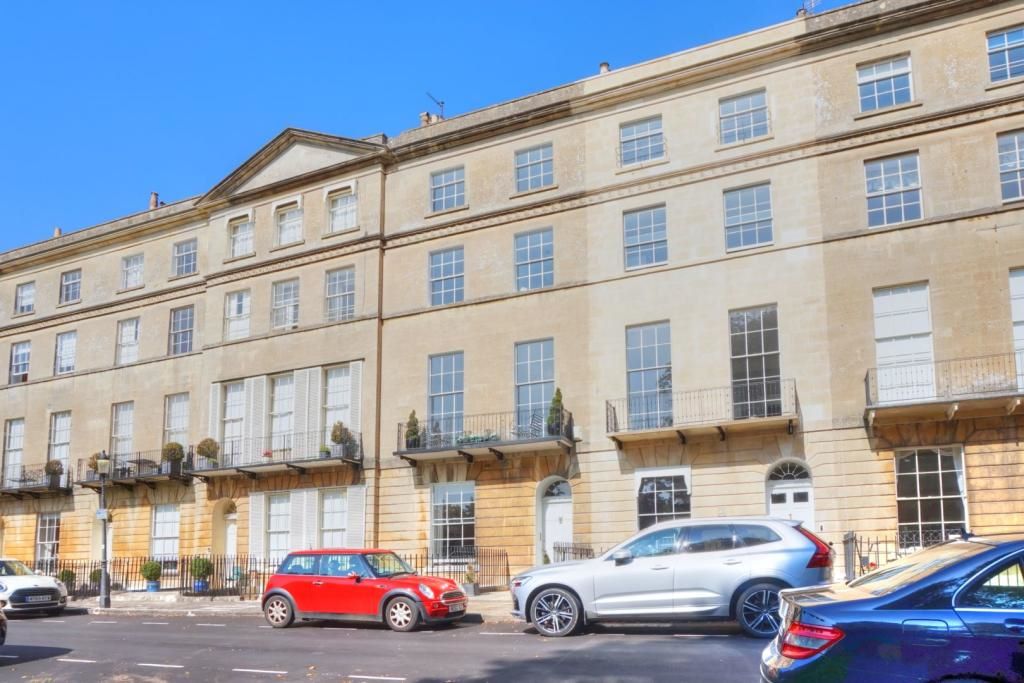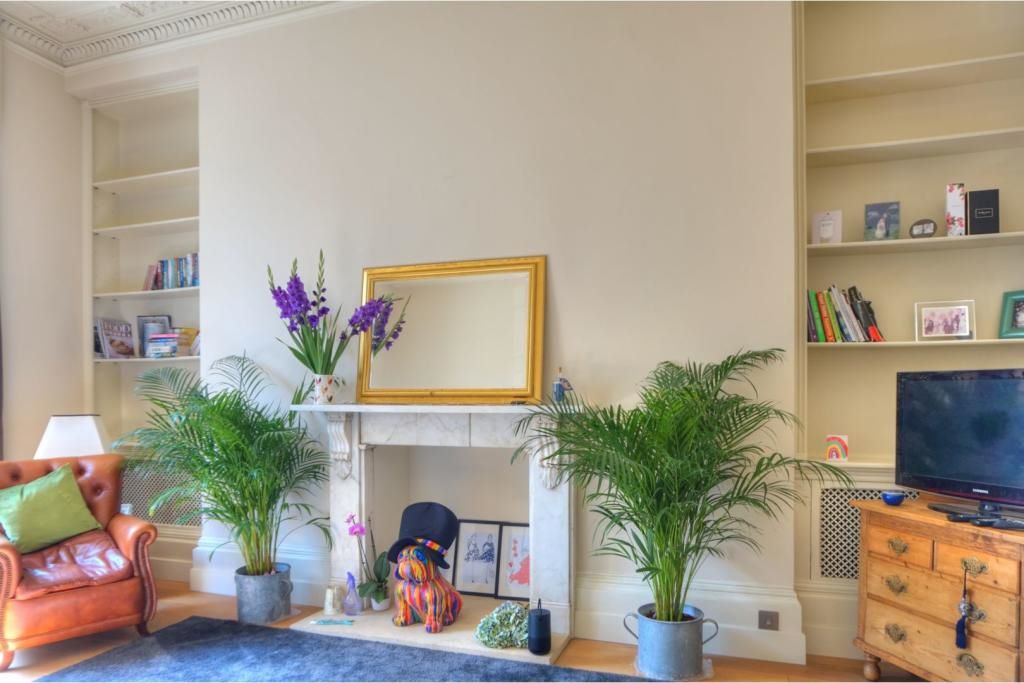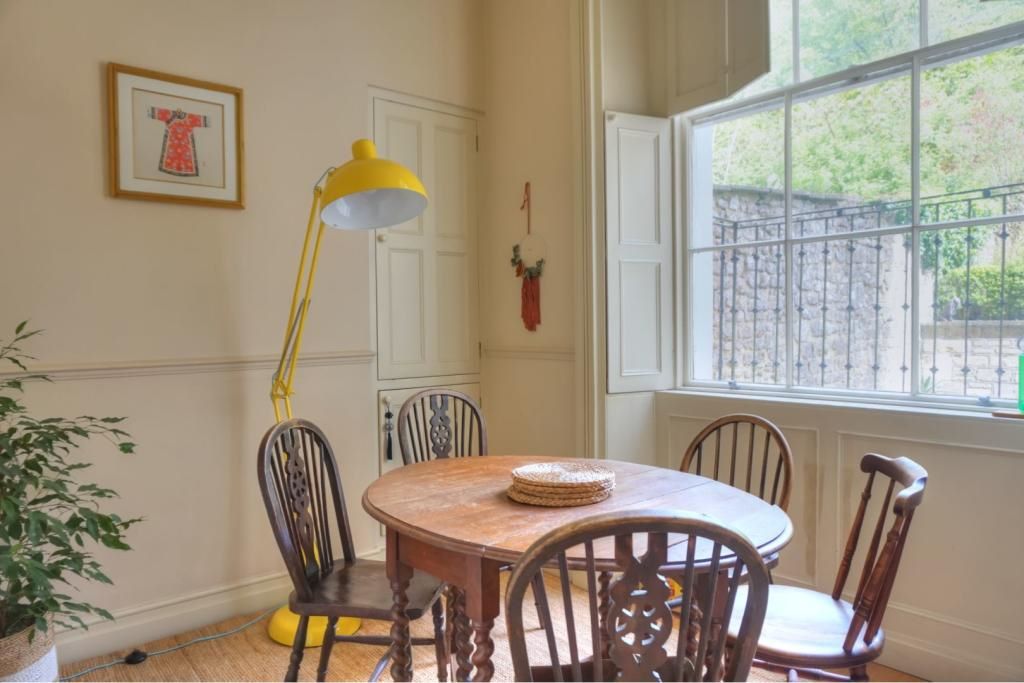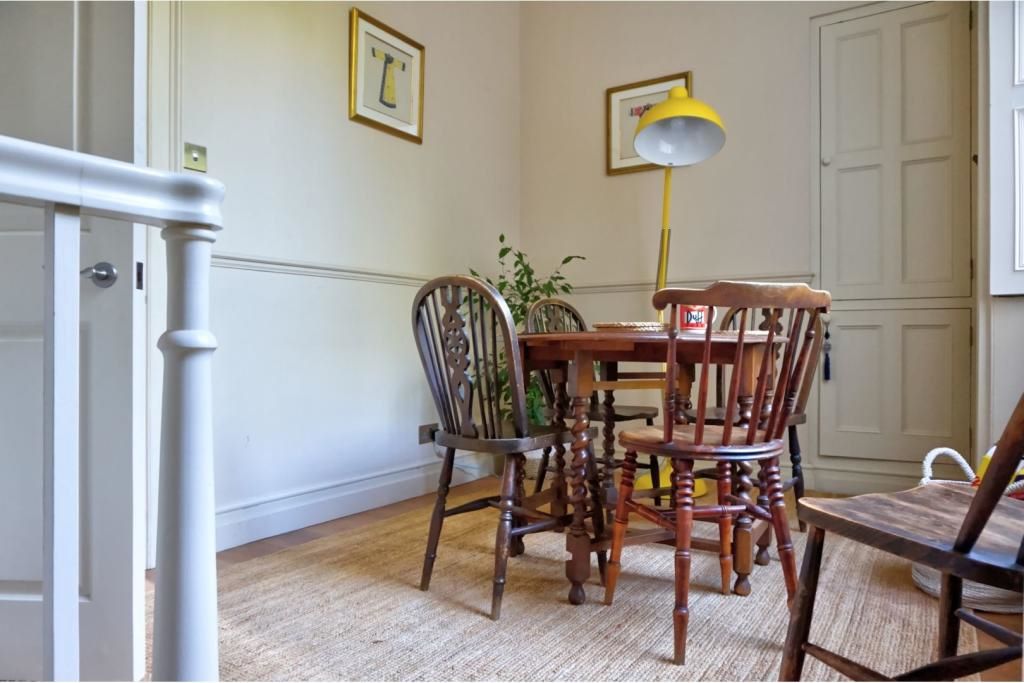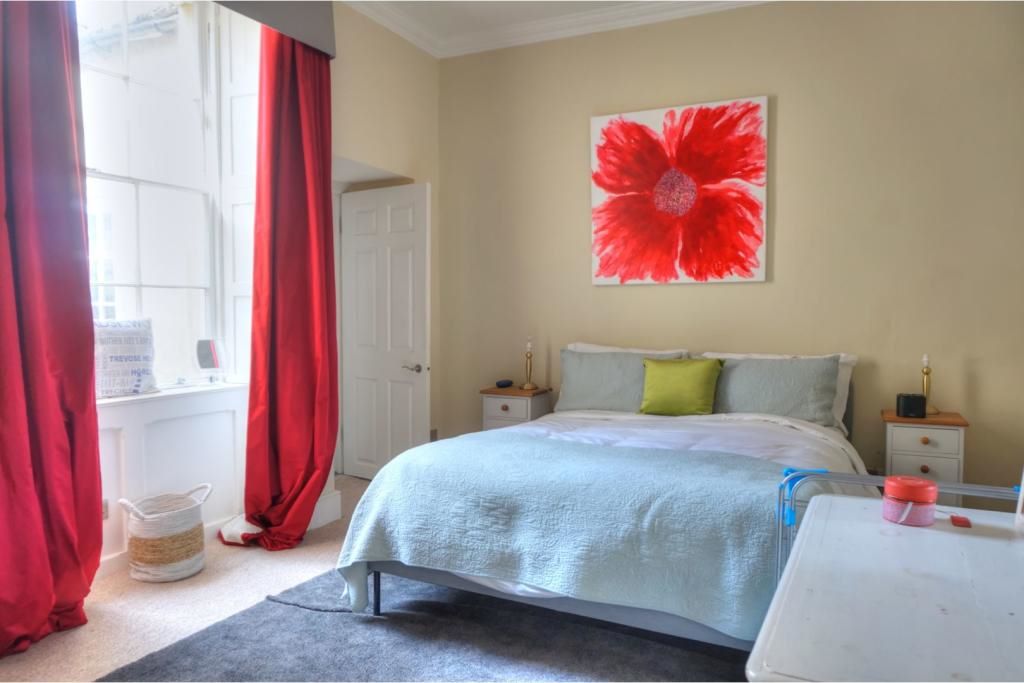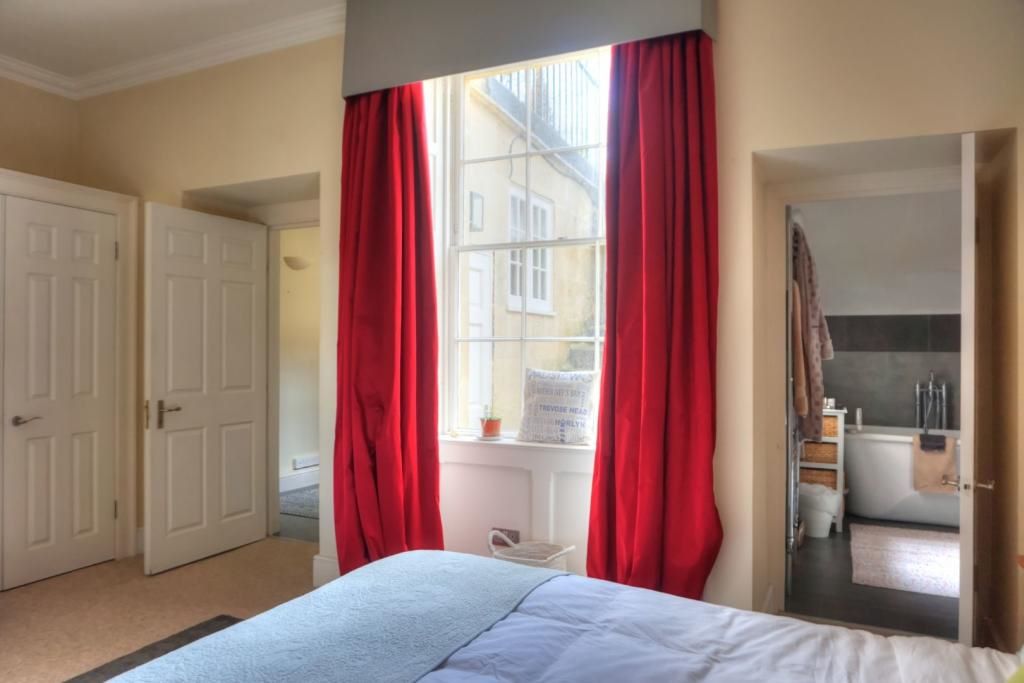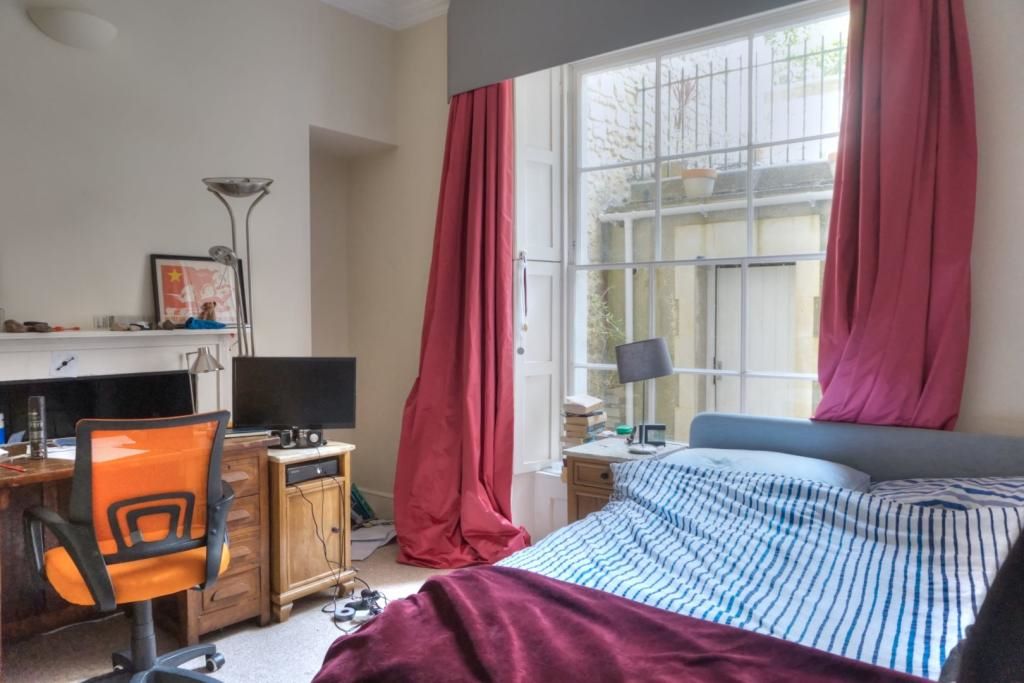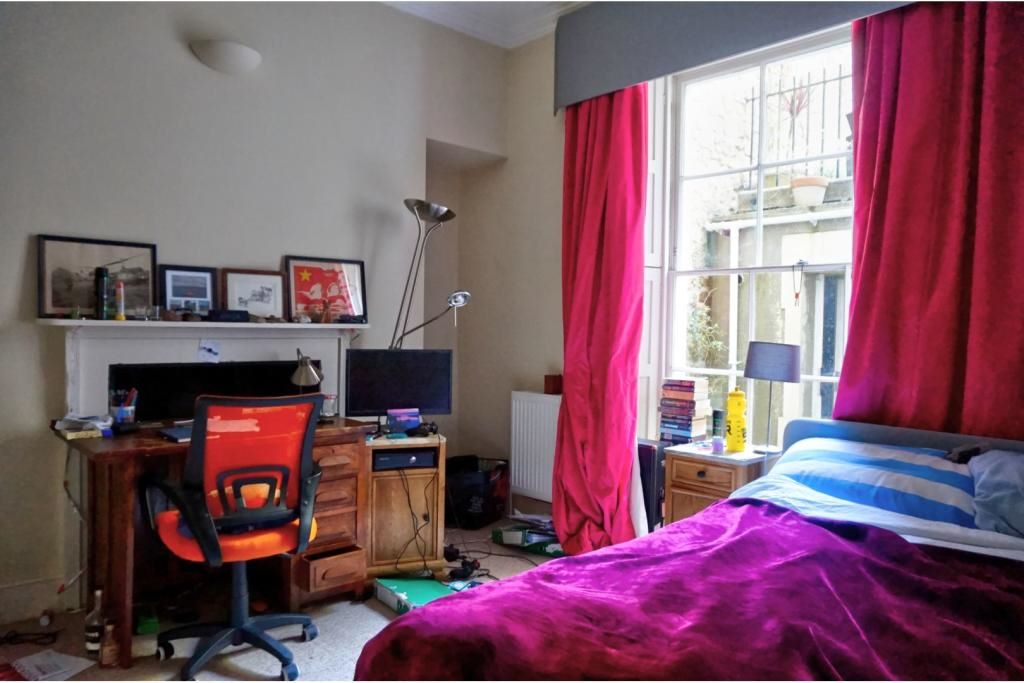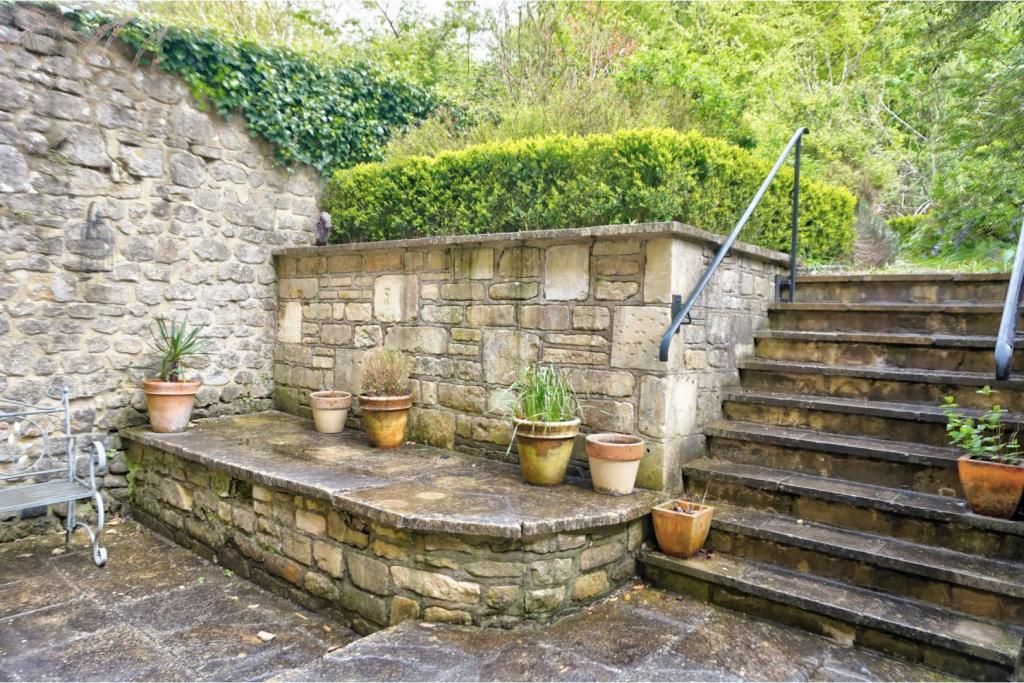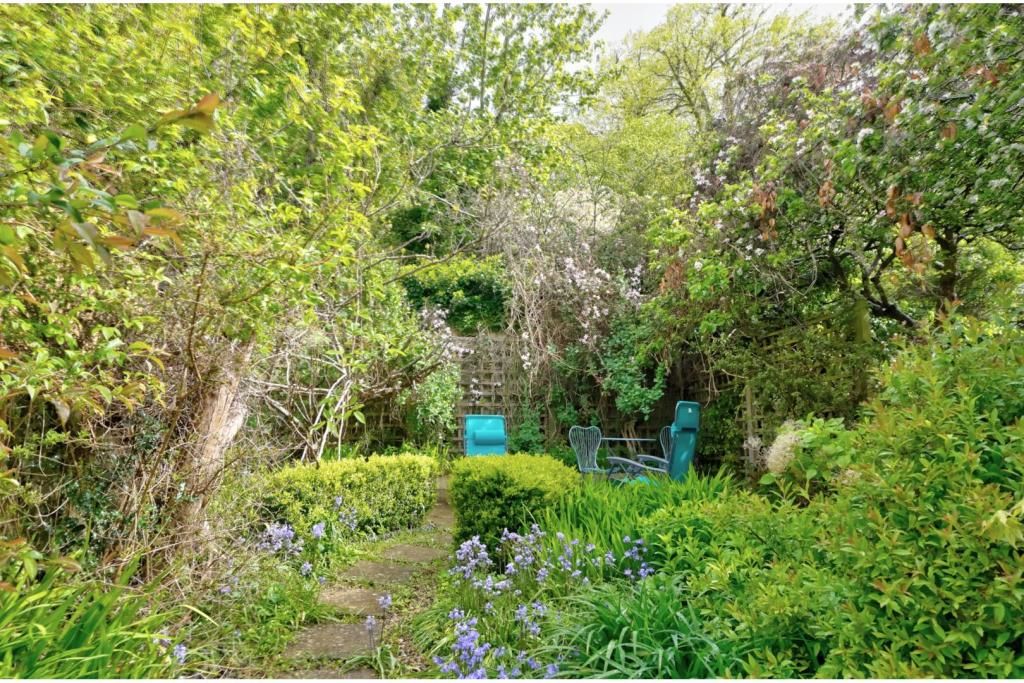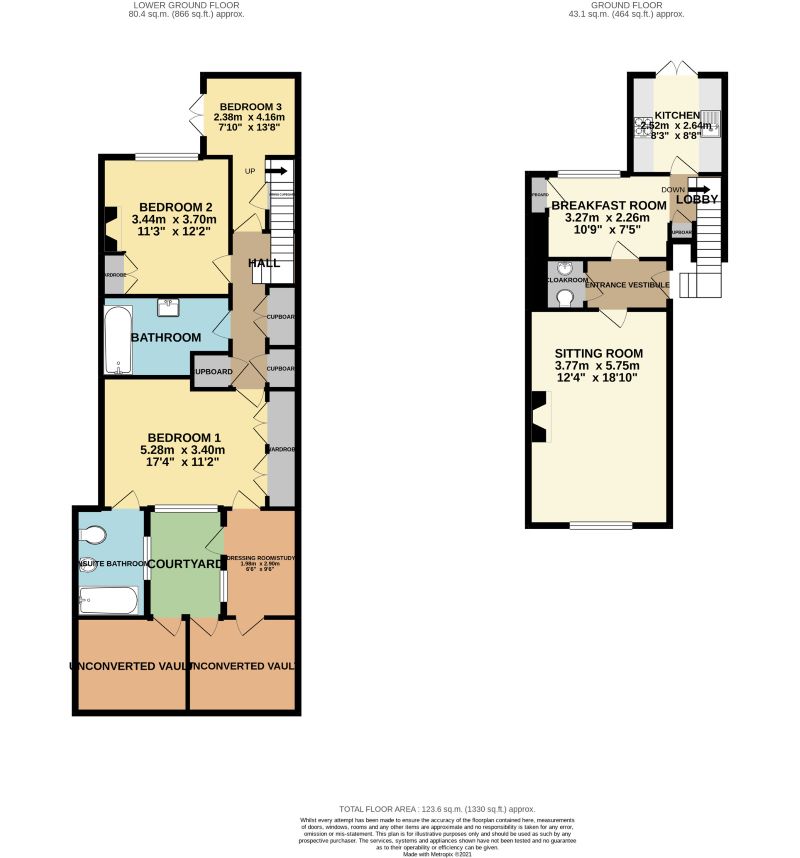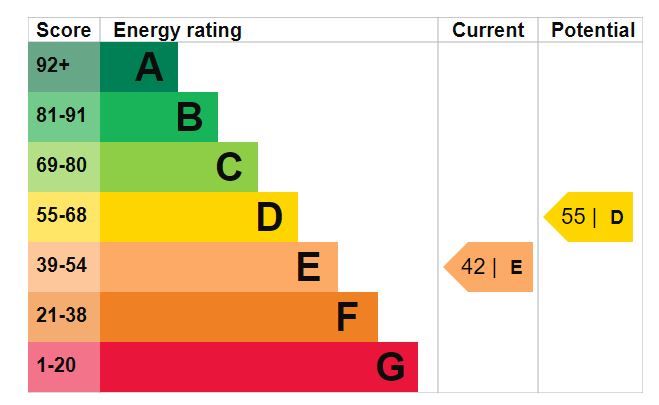 GOTO Auctions presents a beautiful ground floor maisonette located within a Grade II listed Georgian in Bath.
Tenure
Leasehold, 995 years remaining
Description
The Property
This stylish apartment is situated within a majestic Grade I listed Georgian townhouse and is a ground and lower ground floor maisonette with a beautifully landscaped garden.
Situated over two levels, this property offers generous and stylish living accommodation which is just a stone's throw away from the city centre. The apartment comprises; a central entrance hall, a stunning drawing-room, which is of particular note with views over the front green; a fully integrated kitchen with double doors leading to the rear courtyard and landscaped garden, dining room and separate WC. Following the stairs to the floor below, there is a large master bedroom with a modern en suite and a dressing area with built-in storage. There are two further bedrooms, a family bathroom, and access to a further courtyard and two large vaults.
The property occupies a prominent position in one of Bath's most sought after and desirable conservation areas with easy access to the city centre. Kingswood and Bath Royal High Schools are within easy walking distance. The High Common and Royal Victoria Park are within easy reach for walking and also a network of rural walks can be found in nearby countryside.
Bath is a cosmopolitan World Heritage City with some of the finest restaurants and shopping available outside London. The city is well renowned for its many and varied shops and restaurants as well as its theatre, its premiership rugby team and the famous Thermae Spa.
EPC Rating
TBC
Opening Bid and Reserve Price
This Property is subject to an undisclosed Reserve Price which in general will not be 10% more than the Opening Bid. The Reserve Price and Opening Bid can be subject to change. The Online Auction terms and conditions apply.
Comments
This property is offered for sale via Online Auction which is a flexible and buyer friendly method of purchase. The purchaser will not be exchanging contracts on the fall of the virtual hammer, but will be given 56 working days in which to exchange and complete the transaction from the date the Draft Contract is issued by the sellers solicitor.
By giving a buyer time to exchange contracts on the property, normal residential finance can be arranged. The Buyer's Premium secures the transaction and takes the property off the market. Fees paid to the Auctioneer may be considered as part of the chargeable consideration for the property and be included in the calculation for stamp duty liability. Further clarification on this must be sought from your legal representative.
The buyer will be required to give the Auctioneer authority to sign the Reservation Form on their behalf and to confirm acceptance of the Terms and Conditions prior to solicitors being instructed. Copies of the Reservation Form and all Terms and Conditions can be found in the Information Pack which can be downloaded from our website or requested from our Auctioneer.
Upon close of a successful auction, or if the vendor accepts an offer during the auction, the buyer will be required to make payment of a non-refundable Buyer's Premium of £5,400 including VAT, plus a buyer's administration charge of £354 including VAT, a total of £5,754. This secures the transaction and takes the property off the market. Any additional fees and charges over and above this will be confirmed within the terms and conditions available on the website.
The Buyer's Premium and buyer's administration charge are in addition to the final negotiated selling price.
Buyer's Administration Charge
If the Buyer Information Pack has been produced and provided by GOTO Group any successful purchaser will be required to pay £354.00 (including VAT) towards the cost of the preparation of the pack. These can then be used by your solicitor to progress the sale.
Buyer Fees
There are no other fees or charges payable to the Auctioneer however, there are other costs to consider such as:
You will need a Solicitor to act for you during the conveyancing and your Solicitor will advise you in relation to the associated costs. If you do not have a Solicitor, we can recommend the services of one of our Panel Solicitors who are all selected for their expertise in Auction Transactions. Please call the number below for more information.
Stamp Duty Land Tax (SDLT) is applicable if you buy a property or land over a certain price in England, Wales or Northern Ireland. Please click here for more information.
Energy Performance Certificate (EPCs)
An EPC is broadly like the labels provided with domestic appliances such as refrigerators and washing machines. Its purpose is to record how energy efficient a property is as a building. The certificate will provide a rating of the energy efficiency and carbon emissions of a building from A to G, where A is very efficient, and G is inefficient. The data required to allow the calculation of an EPC includes the age and construction of the building, its insulation and heating method. EPCs are produced using standard methods with standard assumptions about energy usage so that the energy efficiency of one building can easily be compared with another building of the same type. The Energy Performance of Buildings Directive (EPBD) requires that all buildings have an EPC when they are marketed for sale or for let, or when houses are newly built. EPCs are valid for 10 years, or until a newer EPC is prepared. During this period the EPC may be made available to buyers or new tenants.